사이트에 오신 것을 환영합니다! 이것은 홈페이지이며 대부분의 방문자들이 사이트를 처음 방문할 때 보는 곳입니다.
이것은 홈페이지 영역의 예제입니다. 홈페이지 영역에서는 최근 글을 보여주는 블로그 글 목록 페이지와 홈페이지 자체를 제외한 어떤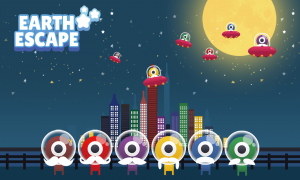 페이지라도 선택할 수 있습니다.
3FFACTORY
Dads – in 3 F F a c t o r y
who is a father with new ideas and innovative their way of thinking designed new games for their children
As a father of us, our father is a great man
3F Factory is a remarkable gathering which formed in 3 fathers with heart of parents to love their children.They have experienced in game development together for 8years in game company
and now in charge of game planning part, graphic part and development part in 3F Factory.
Game before worked better in, is one of our best and makes us better happy as team
We are planning to release various games with different and new ideas to come and amusement apps are new challenge which thinks over below;
– What shall 3F as fathers who can develop games do for their children?
– How can fathers have a good time with their children through their smart phone?
When you as father spend enjoyable and fun time to play with your children, our amusement app will help you to do it.
We still think over our questions and try to move a step closer to develop mobile apps through new idea
We, as father, are trying to seek how to present our gifts which made warm-hearted in analog mood through DIGITAL and still going on.
WHAT WE DO
Development mobile game and amusement apps based on smartphone
Game & Amusement
The Challenges pursuing the new and more brilliant fun
Game
When we were young, we had played games over the time and we who are getting older also have been developing and studying games for a long time.
Rather than just following the same views of development games, throughout our experience of various games and knowledge, we are trying to seek the new fun with separated approach and challenge pursuing new things.
AMUSEMENT
We are sure the best education and gift for children are spending more time with their parents.
To take more their time, we don't want their parents to see their children use smartphone. In addition we don't want their parent to be paid it meant to education which their parents feel self-comfort of their acts.
Unlike pretense of education for children, our goal is to provide method which needed to foster real creativity, sensibility and intelligence with our children.
Not smart phone, People must be a main role of their activity.
We really hope to be a good connected link for their parents whoever take more time with their children.
In this game, aliens that stay in the earth escape from it taking spaceships. The game return aliens to their homes by making them take various types of spaceships with various speeds. As stages are arranged, movements of spaceships get to be various and their conditions get to be various. In the latter half, aliens directly …
3 F F A C T O R Y   INC .
403 Venture office, 51, Hoam-ro, Buk-gu, Daegu, Republic of Korea
Phone : +82 53 – 359 – 0031
Fax : +82 53 – 359 – 0030
E-mail : 3fatherfactory@gmail.com